Think of Chanderi and most people think of pastel shades.  Here below is a 100-year-old heirloom saree that belongs to the family of master weaver, Aminuddin Ansari.  The yellow colour is typical of a Chanderi weave.
That changed with the influence of Bollywood.  Sreedevi wore a chili red saree for the film "English Vinglish," and soon red became a common colour.  Anushka Sharma wore a bottle green saree and soon darker green hues were in vogue.  Kareena Kapoor wore black and you know the story.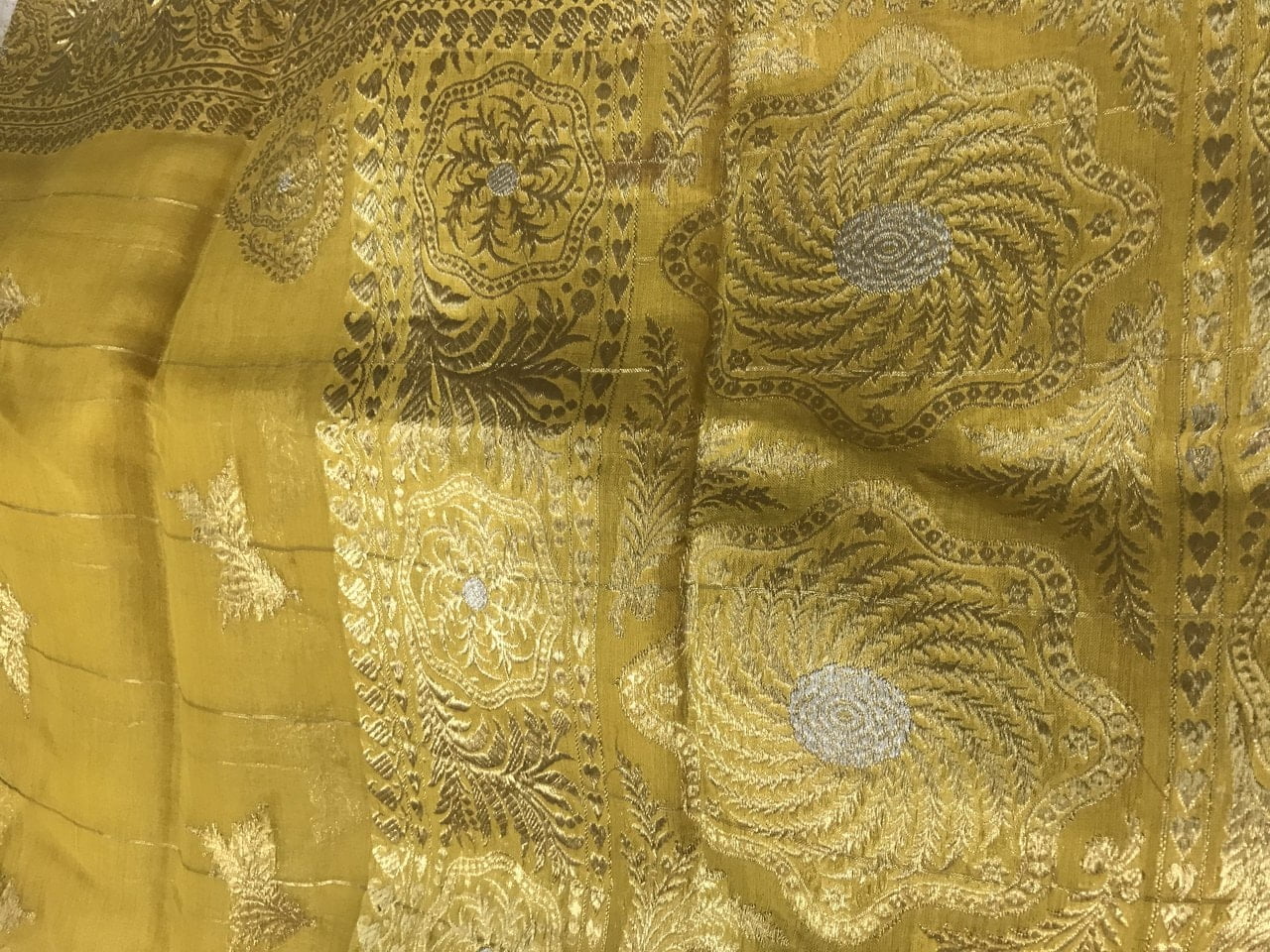 Most Chanderi weavers use English words interchangeably albeit with an Indian pronunciation.  They will say "blew" instead of "blue."  But that's about it.
However some colours are said in the local tongue.  Below from left to right are the colours.
Red, Black, Pherozi, Orange, Magenta, Rani, Anandi, Pista, Chandan Pink, Gulabi, Bottle Green, Jamun, Rani, Brown.