Interview with Anindita Sardar, Creative Director, Taneira
How did the khadi collection unfold?
Khadi was already there in India but it was looked down upon as old fashioned fabric. But in recent years with the concept of Make in India, many government organisations, retailers and designers have rediscovered its versatility and innovated designs for home furnishings, sarees, menswear, western wear, etc.
Also this fabric holds an emotional value attached with Indians and has evolved as a medium of expression for the weavers.
We wanted to commemorate 150 years of Mahatma Gandhi. And our heart said to use khadi as a tool to unite the textiles of India from every nook and corner of the country.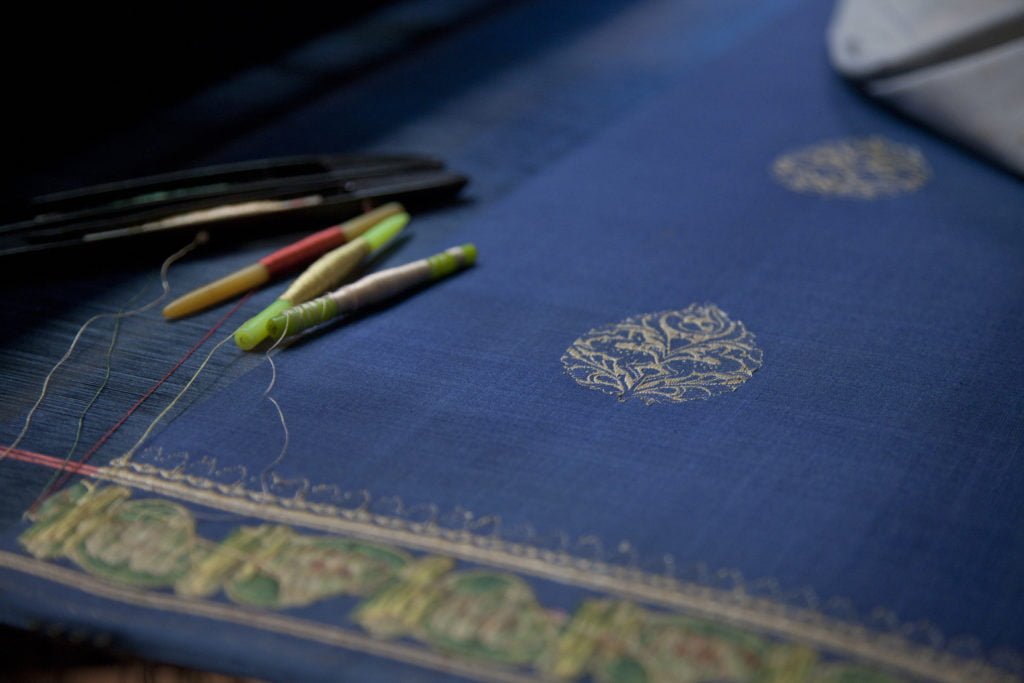 What were the challenges and what was the value-add?
Uniqueness was both the challenge and the value-add. The concept of incorporating khadi as a fabric or yarn in 150 sarees from across India is unique itself. From handpainted kalamkari to madhubani, from patan patola to muslin jamdani, Banarasi Tanchoi to Kanjeevaram korvai, the range of weaving techniques that we have in India is amazing.
We have dealt with as many as 30 to 35 crafts with khadi which is a very special. Each of the khadi sarees are masterpieces where the intricate craftsmanship is featured.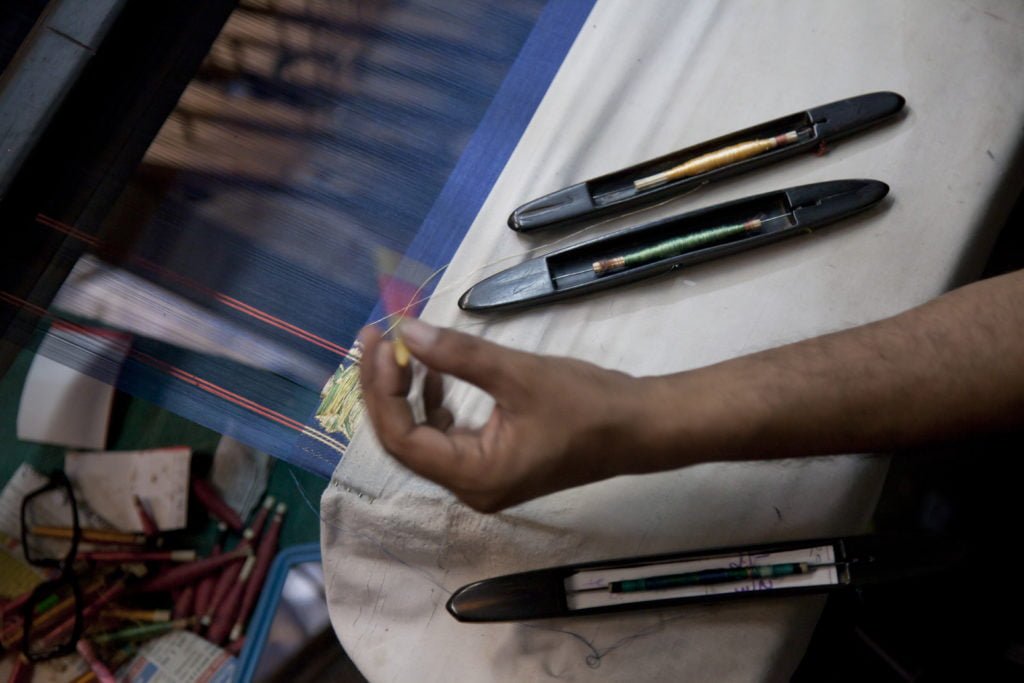 Can you share some anecdotes from this journey?
What I observed during my khadi journey was that none of the weavers or printers from any part of India has said no to this project. Their enthusiasm and interest had surpassed our energy. Nowadays since most of the weavers are not into khadi weaving anymore, they faced many difficulties handling the soft yarns. But their never ending spirit and our own never-say-no spirit had hit the rock bottom many a time in this journey.
But finally everything fell into place and things happened miraculously with all our positive efforts and hard work.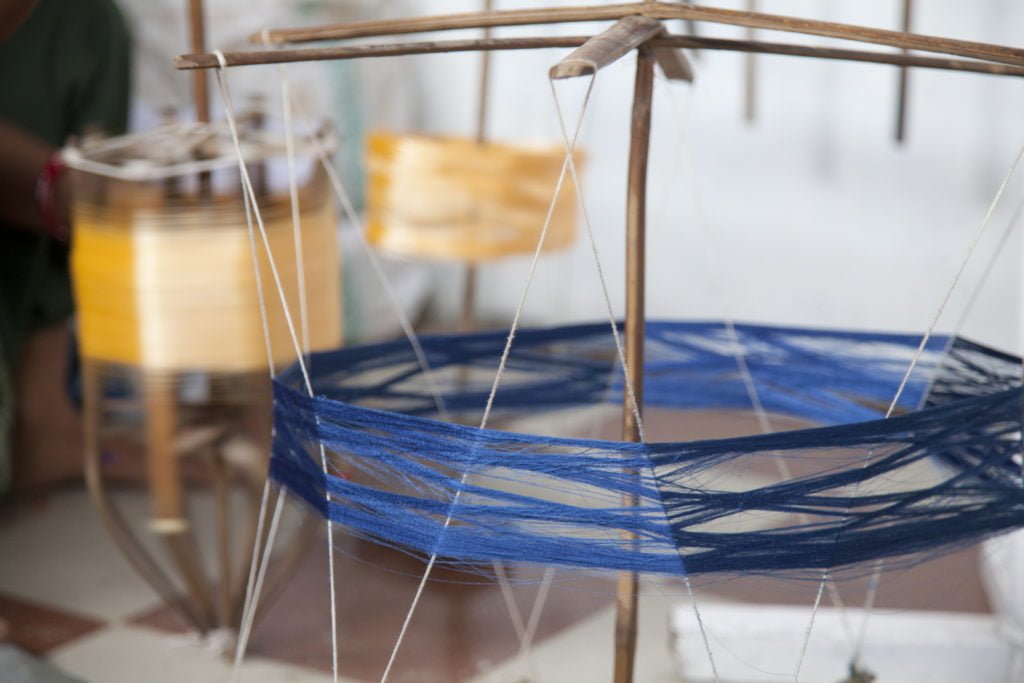 What are the clusters which were involved in this project?
Bengal
Banaras
Bhagalpur
Lucknow
Kanchipuram
Pochampally
South/ Coimbatore
Patan
Ajrakhpur- Gujarat
Udaipur- Rajasthan
Bagru- Rajasthan
Paithan for Paithani saree
Sanganer- Rajasthan
Chanderi
Maheshwar
Bhuj- Gujarat
Jaipur for Leheriya-Rajasthan
Embroidery from Delhi
Jaipur for Gota patti work- Rajasthan
Maharashtra for Parsi gara work
Delhi for zardozi
Srikalahasti- kalamkari work
Uppada
Madhubani- for handpainted madhubani sarees
Gujarat- Ashavali sarees
Patan for patan patola saree
Murshidabad
Kerala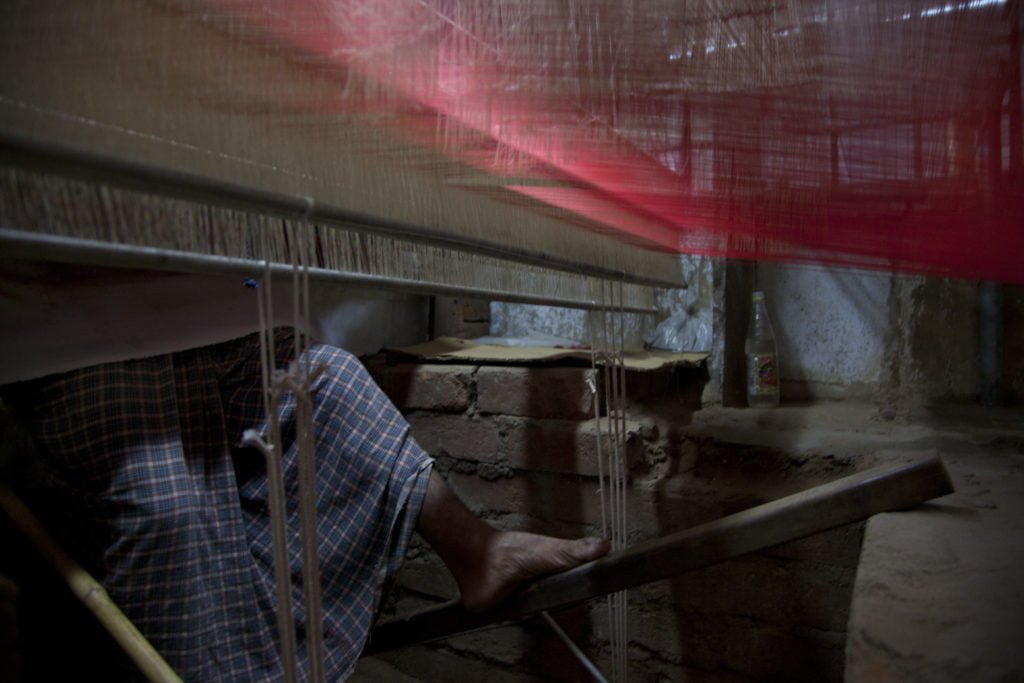 What were the additional crafts used?
Types of embroidery, crafts, and weaves we did in khadi are quite a few.
Jamdani in muslin khadi
Chikankari embroidery
Kantha embroidery
Parsi gara embroidery
Zardozi embroidery
Gotapatti
RAjasthani appliqué work
Leheriya
Bandhani
Double sided ajrakh
Farad prints from bagru
Handpainted kalamkari
Banaras tanchoi
Banaras butidar kadwa
Kanchipuram korvai sarees
Chanderi weaves
Maheshwari weaves
Bhagalpur tussars
Patan patola double ikats
Pochampally single ikat
Double ikat in teliya rumal
Sanganeri prints
Ashavali sarees
Shantipuri woven sarees