It could have been a street in Marrakech.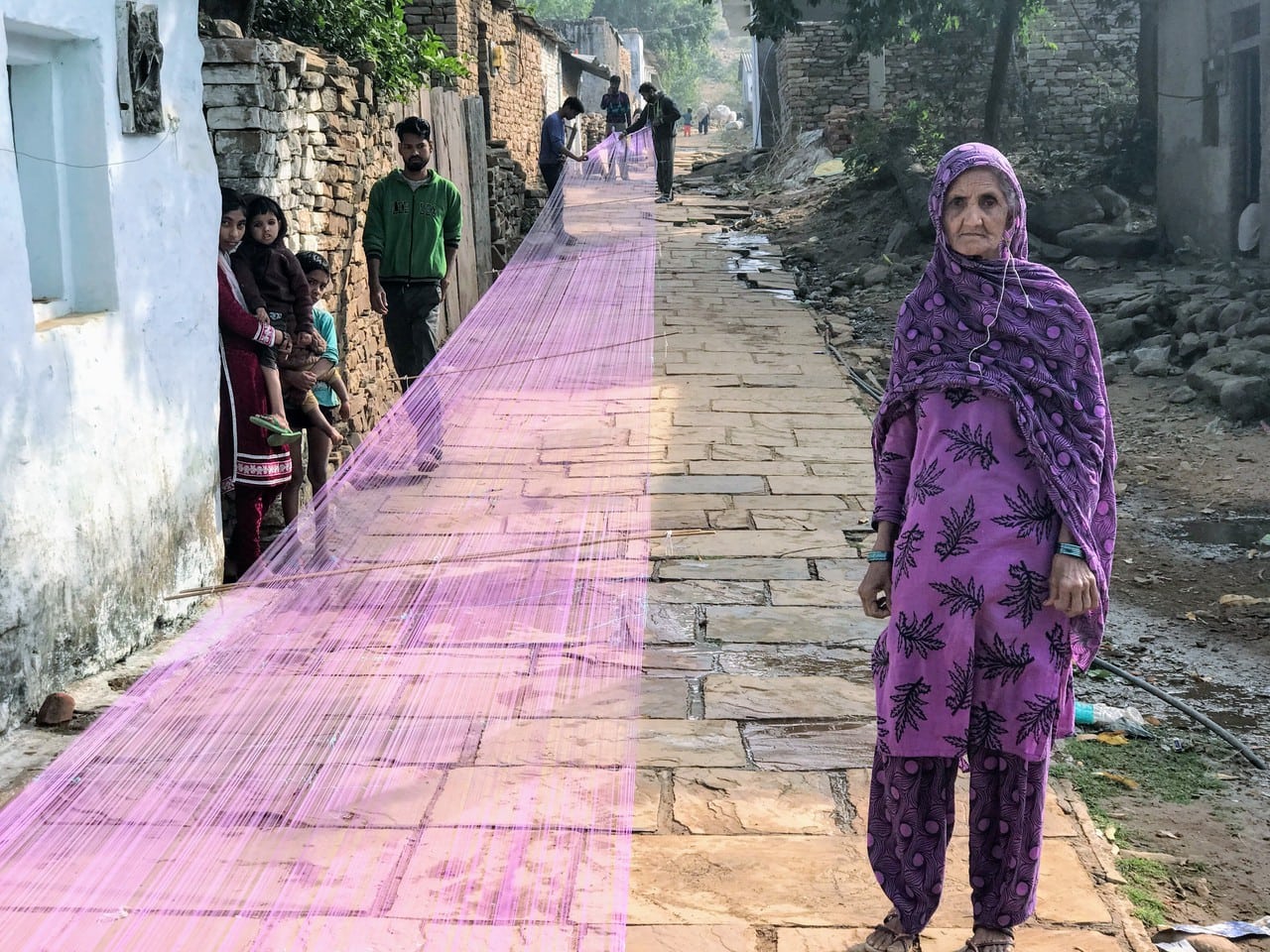 A slim old lady in a purple hijab surrounded by blue-tinted mud homes. Cobblestone streets reminiscent of Chefchaouen, that blue city in Morocco: a favourite of Instagrammers. But the scene here is in Chanderi, India.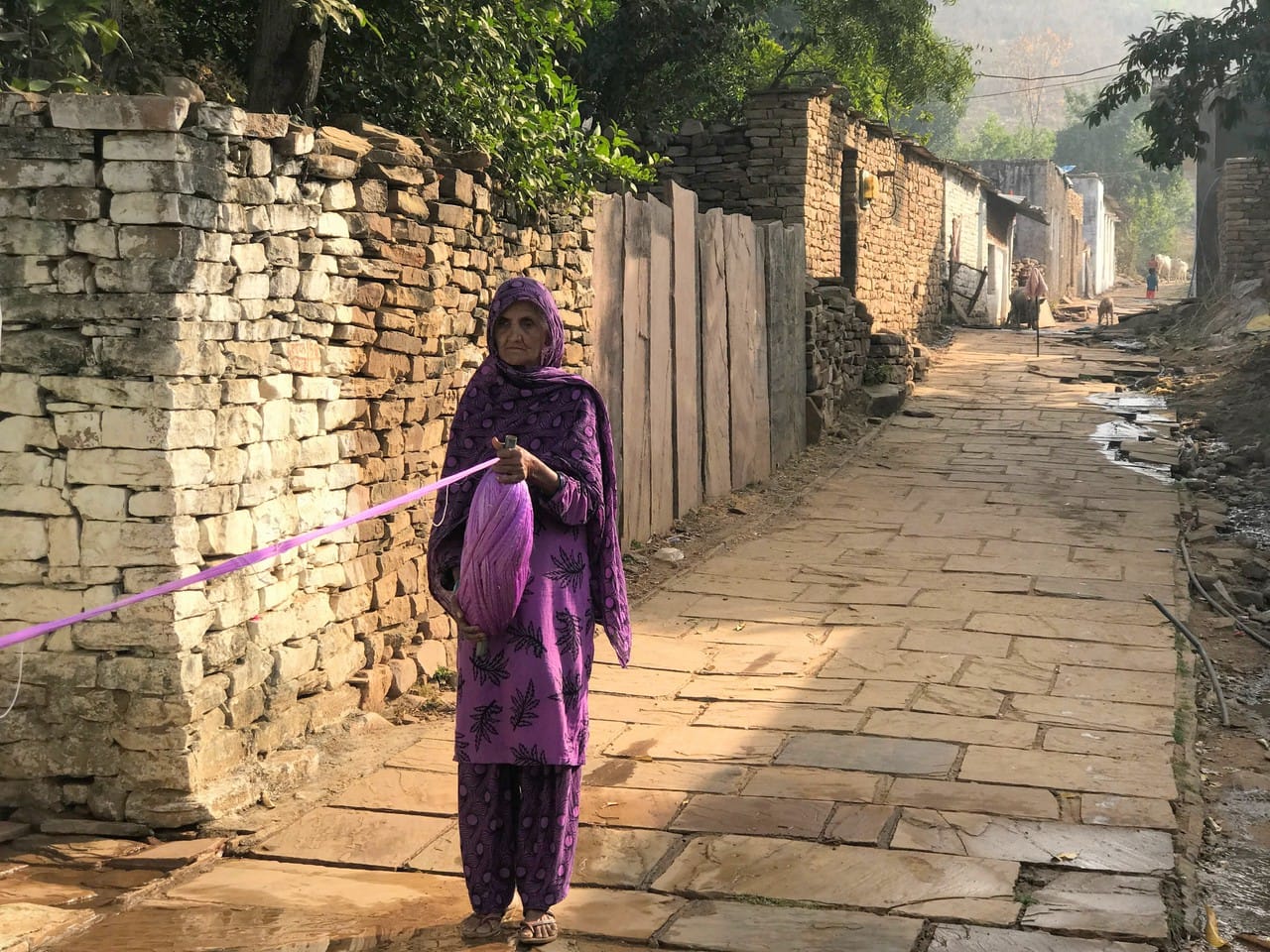 She stretched the thread mightily, an unstinting part of the weaving ecosystem in stance, gait and sheer presence. Some acts were solitary and some in a group. Amidst it all, she wove in and out in her salwar-kameez: a dress that matched the thread.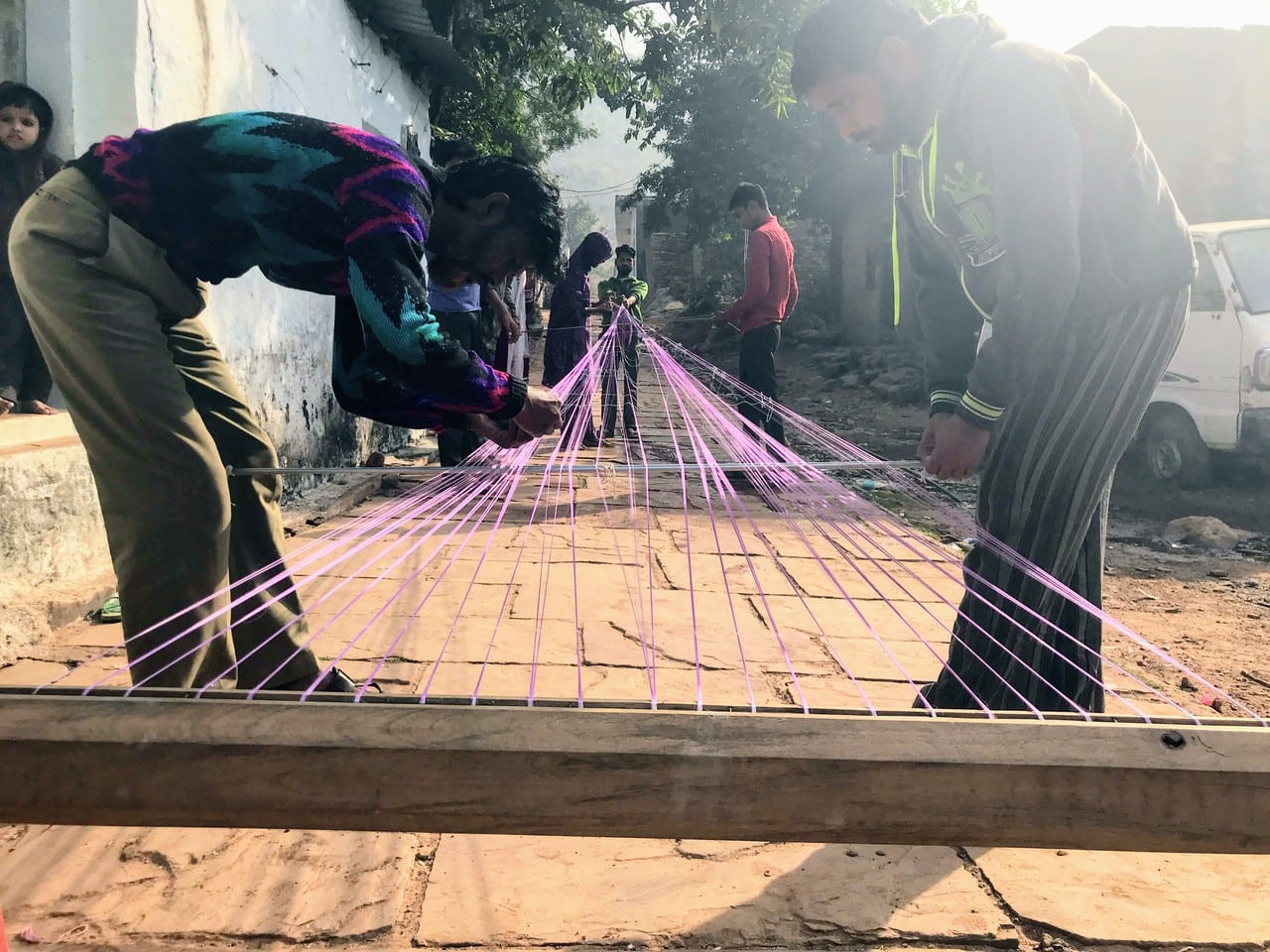 A group of people, mostly men, gathered in a street, early in the morning, to stretch a bundle of silk yarn into the length needed for 12 sarees. Or was it 15 sarees? It varies depending on day. Do you really need so many people to do what seems like routine, seemingly easy work, I thought. But such a question comes from a lack of understanding of what it takes to weave the saree that we all enjoy.
In a community weaving enterprise such as the ones happening in Chanderi, there are many layers of expertise between a master weaver who has seen thousands of sarees pass through his fingers, and the novice who is just beginning to weave.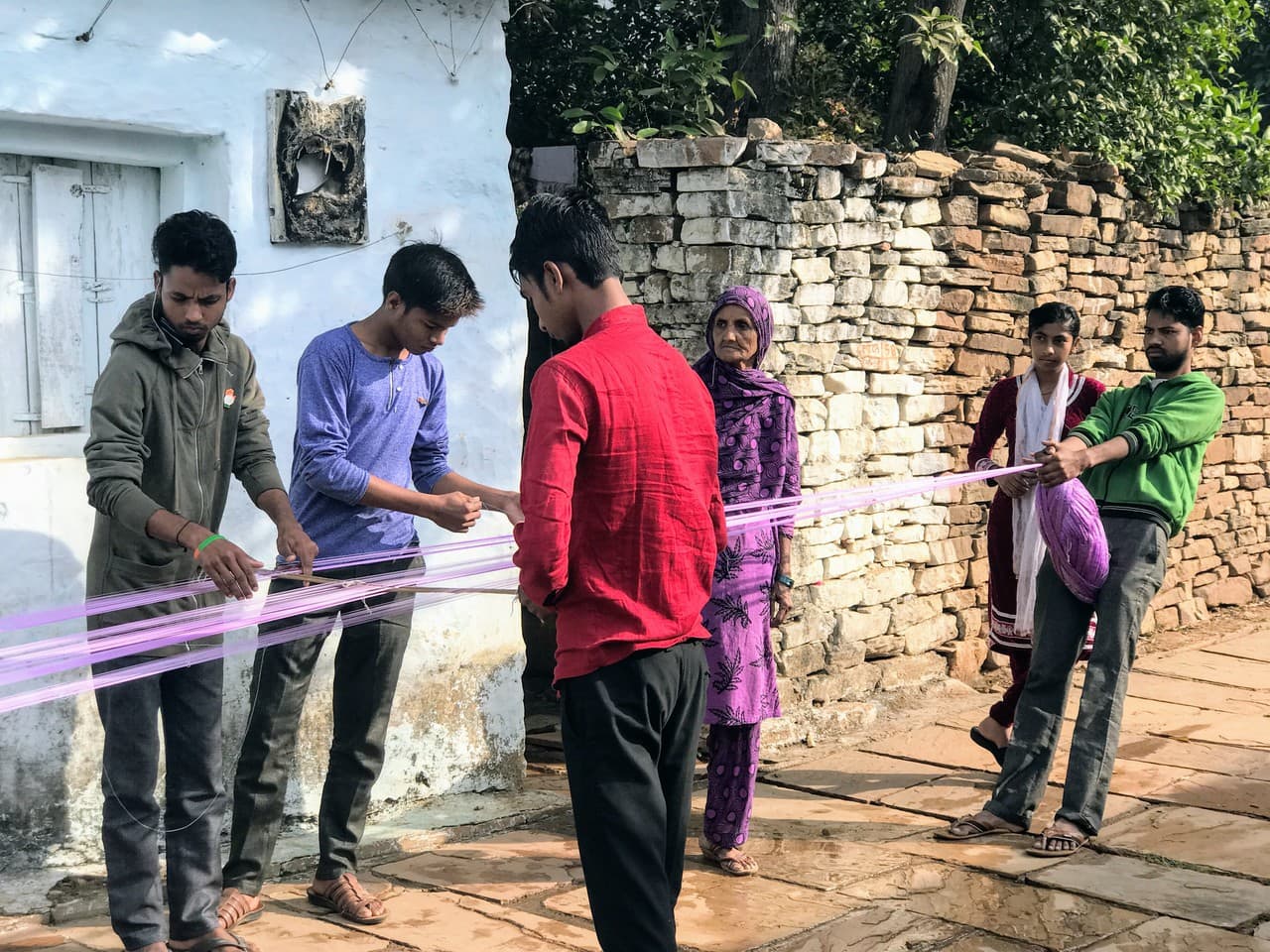 Skills are learned and passed on between generations by the odd remark here: "not that way, separate like this." And through watching and helping. The young man who is standing around to give a hand to someone separating the threads may seem superfluous but he is learning the math of the number of threads that make up a particular weave. If there is a tiny knot on the thread, one that is easy to ignore, he learns that it is best to remove it else it may tear under the pressure of the loom.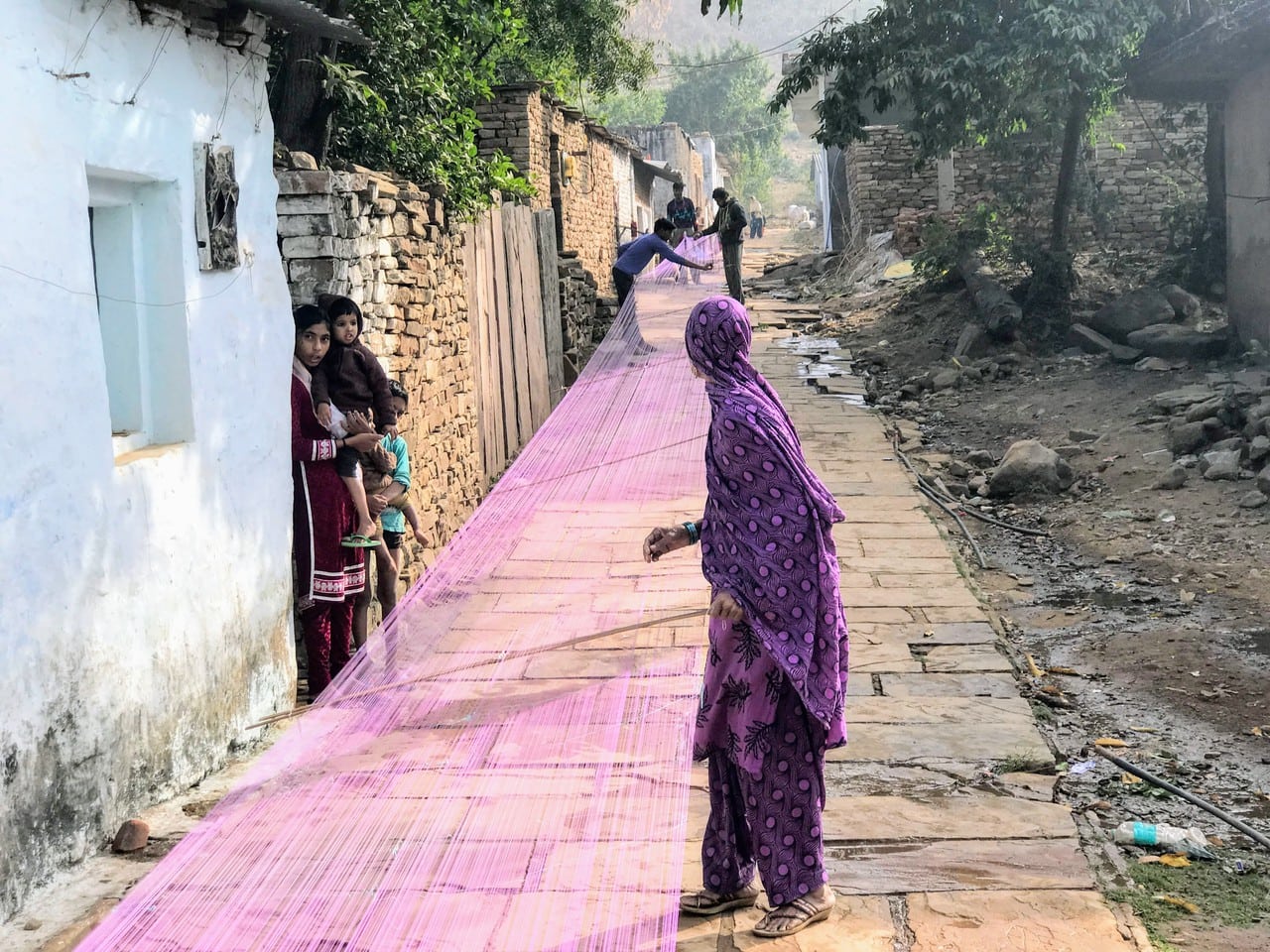 Meanwhile, women and children gather too, watching and lending a hand in the manner of the old-fashioned apprenticeship model. The guilds of Europe may have died down but they are robustly present here in India.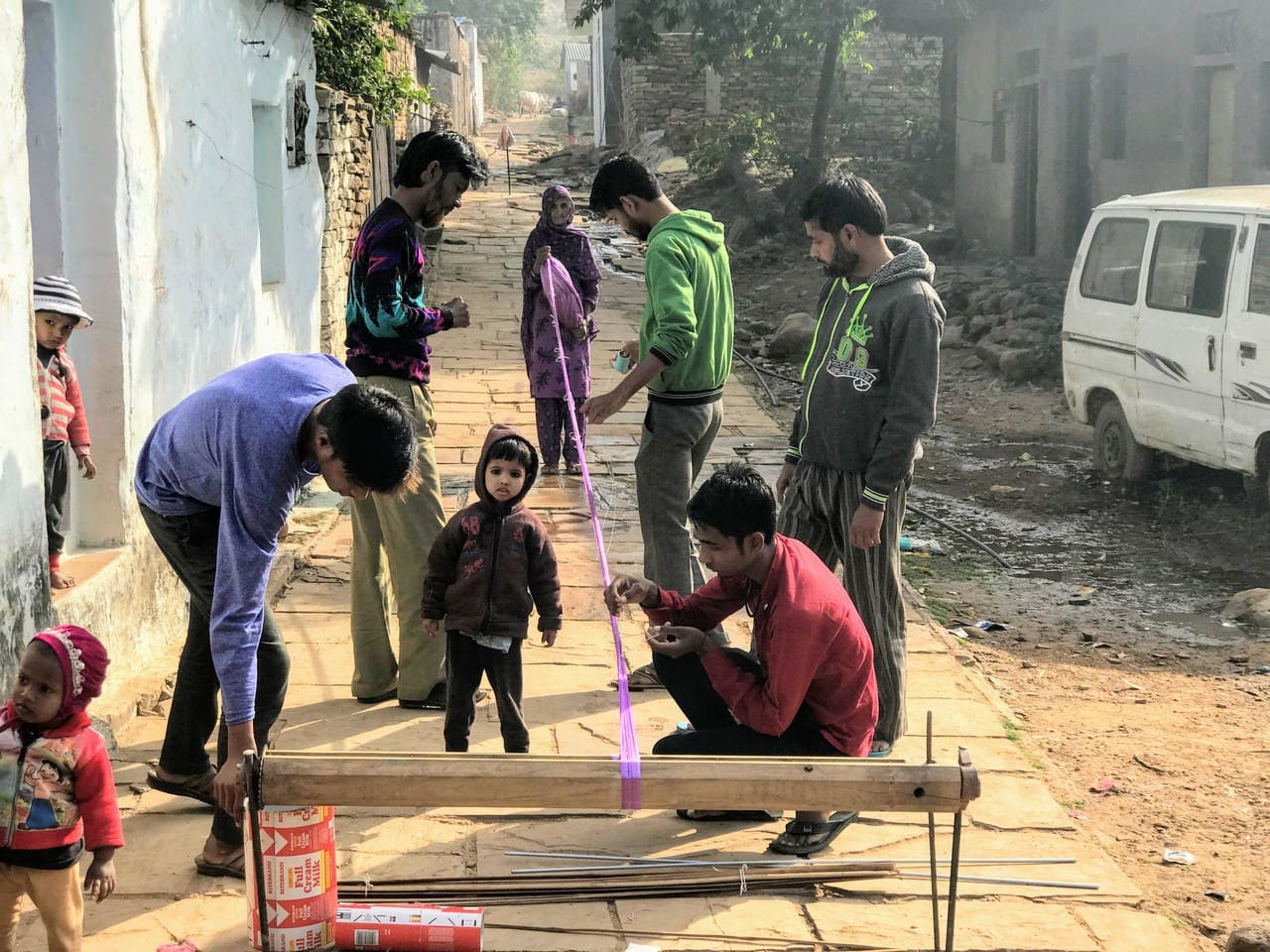 An old African proverb says, "It takes a village to raise a child." The same could be said of weaving a saree.
Oh, by the way. See that little boy standing at a doorway on the left? The one with a black and white hat. His is the doorway I entered on a whim and met a couple– also weaving. Read about them here.