Khadi's path to becoming the freedom fabric was paved with thorns.
Not everyone was on board with Gandhiji's penchant for khadi.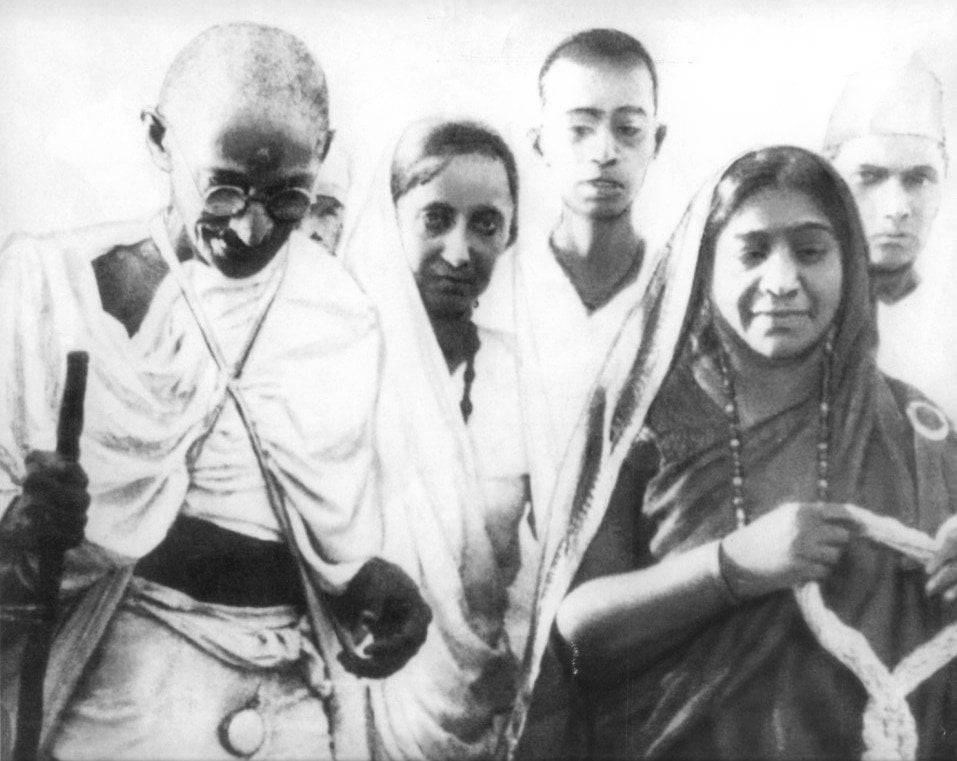 As Lisa Trivedi writes in her book, "Clothing Gandhi's India: homespun and modern India," when Mahatma Gandhi proposed the use of this coarse cloth as a symbol of the Swadeshi movement to establish autonomy from Britain, not everyone was in agreement.
Who were the dissenters? Mostly other freedom fighters
Jawaharlal Nehru and Sarojini Naidu in particular, had aesthetic qualms about adopting khadi, even though they did so in the end.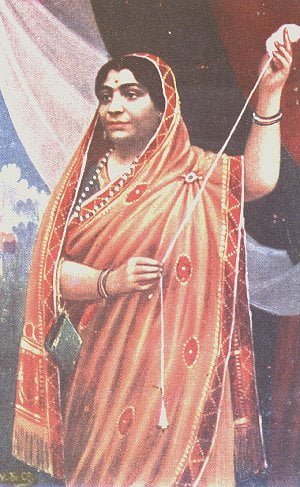 Sarojini, the nightingale of India, felt that the ubiquitous usage of this simple cloth would kill the artisanal traditions and decorative crafts that are imbued in Indian textile traditions.
'For me Swadeshi begins with Mahatma Gandhi's charkha but does not end there. It means reviving every art and craft of the land. It means giving a livelihood to every craftsman– the dyer, the embroiderer, the goldsmith, the man who makes tassels for your wedding…. For me, it means a renaissance of our literature, a revival of our music."
For her, Swadeshi meant "refined discriminating pride in national heritage," not blind adherence to the khadi cloth.
While she supported Gandhi's championing of the khadi cloth, she put her own, well, shall we say, spin on it by wearing khadi silk in lovely colours.
The interesting thing is that khadi has reverted to sarojini Naidu's vision for it, more than the mahatma's. Today, many designers are putting a luxurious spin on khadi.
"Everyone is carried away by the romance of khadi but it is a symbol that is no longer relevant today," says designer David Abraham. He recommends positioning khadi an an "exclusive product for a discerning few who are willing to pay the price for it."
Caste and Cloth
There were other dissenters.
Motilal Nehru didn't like the coarseness of khadi.
B.R. Ambedhkar staunchly donned western suits to match the British. He felt that khadi was a way to keep the poor in their stations.
People were loathe to give up their regional clothes linked to caste, season and region.
Tagore in his writings said, "if man be stunted by big machines, the danger of his being stunted by small ones should not be lost sight of. The charkha in its proper place can do no harm but…. The mind is no less valuable than cotton thread."
And so it went in the multi-hued nation that is India.
And like much in India, an equilibrium has been reached between the Mahatma's vision for khadi and the dissenters.
Khadi prevails but in many versions– including that which leans towards luxury.