I am a salesman of Swaraj. I am a devotee of khadi. It is my duty to induce people, by every honest means, to wear khadi."
These words were spoken by none other than Mohandas Karamchand Gandhi who by sheer dint of will and imagination transformed this humble handspun cloth into an object of protest. Through his actions and appearance, he wove this fabric through the very fabric of this country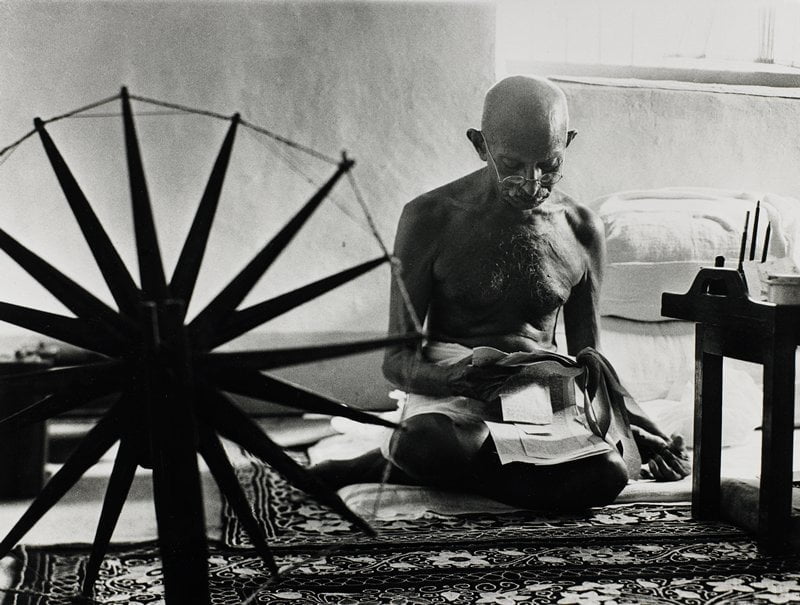 Clothing a Nation
According to the book, Gandhi on Khadi, published by Mani Bhavan in Mumbai, Gandhi first thought of khadi as a cheap alternative to British mill cloth. After 1935, as the freedom movement took shape, he thought of khadi as a way of clothing a diverse nation. The spinning wheel, once derided by the British as a symbol of India's poverty received an image makeover. Gandhiji turned it into a shining example of self-reliance and non-violence. Khadi became the vehicle for his message of swadeshi and swaraj to Indians everywhere.
"Like swaraj, khadi is our birthright, and it is our life-long duty to use that only. Anyone who does not fulfil that duty is totally ignorant of what swaraj is.
"I have only one message to give and that concerns khadi. Place khadi in my hands and I shall place swaraj in yours. The uplift of the Antyajas is also covered by khadi and even Hindu- Muslim unity will live through it. It is also a great instrument of peace."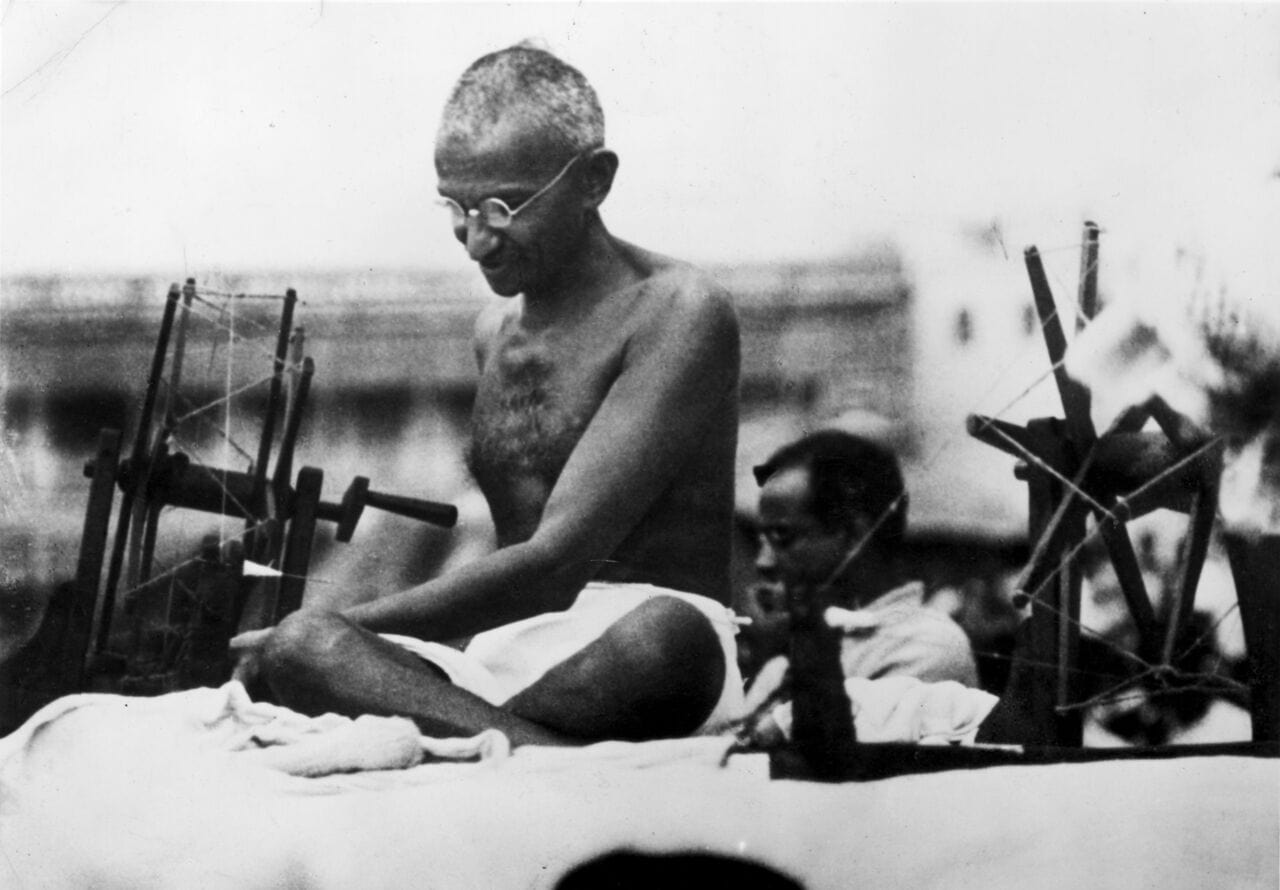 "This is Sacred Cloth."
As Emma Tarlo says in her essay, "To Gandhi khadi was more than simply cloth. It was the material embodiment of an ideal. It represented not only freedom from the yoke of colonialism, but also economic self sufficiency, political independence, spiritual humility, moral purity, national integrity, communal unity, social equality, the end of untouchability and the embracing of non-violence."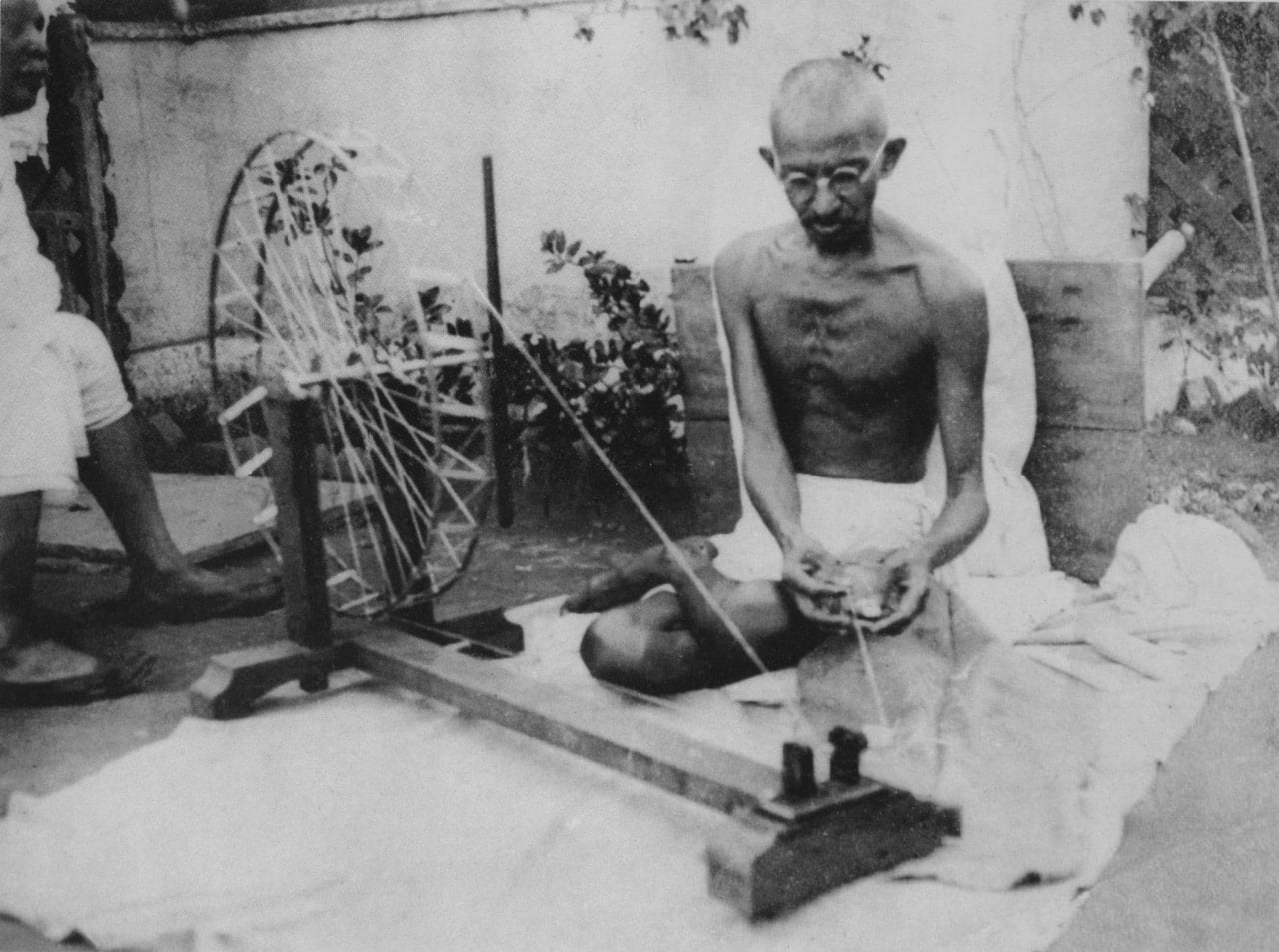 Gandhi's immersion in the idea of khadi was total. He embodied the cloth in all its aspects, not just personally but also nationally. He thought about how it ought to be sold, and perhaps the following lines ought to be taped in every khadi bhandar in the country.
"Not everyone can run a khadi bhandar successfully, not even everyone who has been in charge of a cloth shop. A manager of a khadi bhandar should know the different varieties of khadi, and should know how to distinguish between genuine khadi and imitations. He should also know the art of presenting khadi to the public in an inviting manner, and above all, he has to be scrupulously honest.
No wonder this cloth that was part of India's freedom struggle is forever linked to the Mahatma.